That beautiful display of flowers often comes with a hidden cost. Plastic.
Plastic pots, wrapping, stem protectors, flower cylinders and florist foam are the top plastic polluters in the floristry industry.
In June 2017 the Flower Association in partnership with Griffith University initiated a project to look into the use of plastics in the flower industry and to see what environmentally friendly options existed. Their research found that there are plastic free alternatives out there and that they are increasing in popularity.
Driven by the plastic free revolution customers are turning away from plastic and floral fashion is changing to reflect this more natural design and look. Many florists are seeing these changes as a positive step and looking for ways to green their industry and reduce plastic waste.
Trentham's Sandy McKinley is one of the florists doing things differently. The owner of Acre of Roses and co-founder of Consortium Botanicus, she says the amount of plastic waste created by the floral industry is unprecedented and now is the time for innovation.
Change is happening
The obvious change has been the use of plain paper with jute and hessian ribbon to replace the plastic wrapping and curling ribbon. As well as switching back to cellophane made from plant cellulose, a material that has many of the same properties as plastic but unlike plastic it is biodegradable.
Quick Tip: When buying cellophane, make sure you buy from a reputable wholesaler as cheap plastic selling as cellophane has been found. Simple test: Rip the sheet and if it tears its cellophane if it stretches it's plastic.
Then there's floral foam
Designed for florists and used only in the floral industry, it, like any other plastic, does not breakdown in landfill, is not biodegradable and is easily washed down drains ending up in our oceans. It can definitely not be placed in the compost bin which its green appearance seems to suggest.
There has been a lack of knowledge about the impacts of floral foam and how to dispose of it after use but this is also changing. The growing #nofloralfoam movement is highlighting the environmental downsides and bringing back the art of floral display without using foam. Hand-tied bouquets and wire structures are replacing foam and the demand for eco-friendly containers to hold them is growing.
This is where our new range of Waterproof Paper Pottery fits in. It is the perfect product for this new style of floristry. The pots are ethically handmade in Sri Lanka from paper and lined with natural latex rubber. Being completely waterproof they avoid the need for a plastic liner and the size and shape easily fits hand-tied bouquets avoiding floral foam.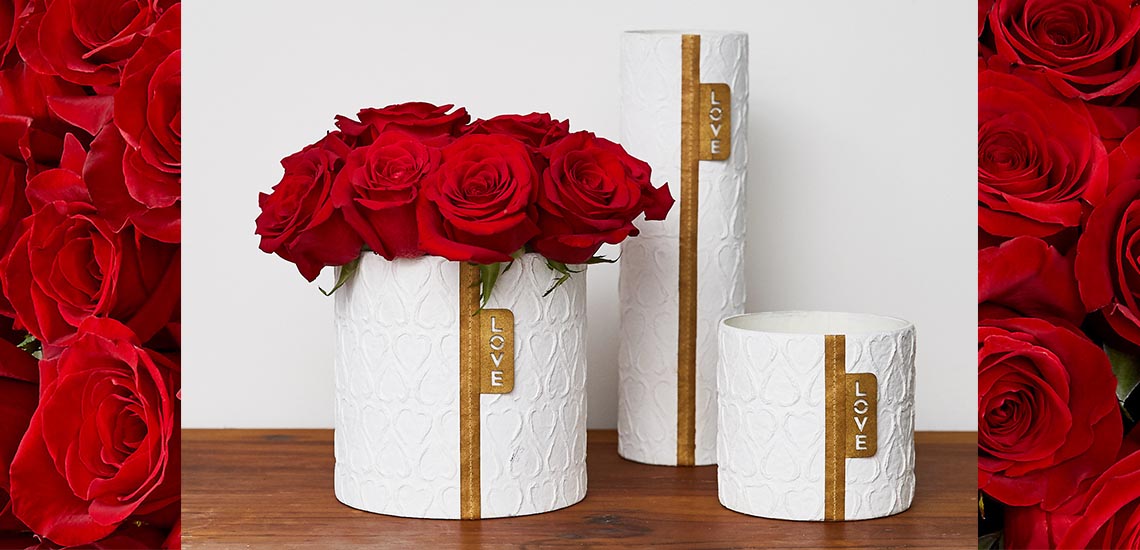 Being paper means they are light weight and unbreakable making them easier to transport and work with. The sizes nest into each other so storage is simple with the pots taking up very little space. And with so many colours and texture options there is one for any occasion. Even tall single stem options ideal for Valentine's Day.
There has never been a better time to start to reduce plastics in floristry. So next time you buy that bunch of flowers be mindful of the impact it can have and choose more sustainable options to wrap, display and value their beauty without the plastics.