The idea to unite design and sustainability principles was the basis for developing the unique range of Waterproof Paper Pottery.
By combining discarded resources from local industries and sustainable new materials with a new rubberizing technique that allows these handcrafted paper pots to be waterproof and light as a feather without resorting to toxic chemicals, Paper Pottery is a unique sustainable product with the added bonus that it will biodegrade at the end of its life.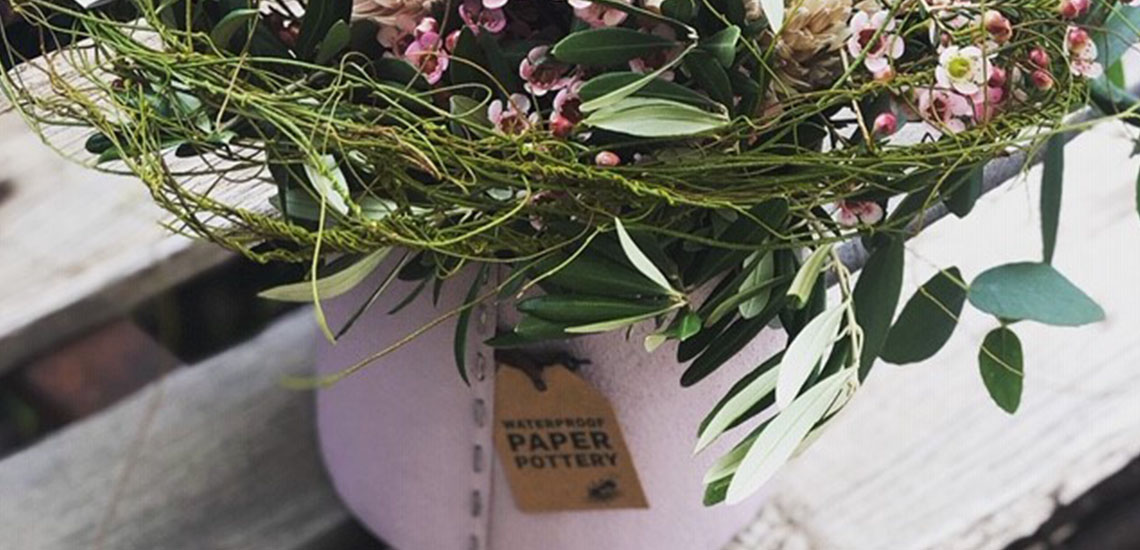 The basis of the pot is paper, sourced locally from left over paper from packaging manufacturing industries close to the factory in Sri Lanka. We use laser cutters to cut the initial patterns which are then hand assemble by our team. Off-cuts from the laser cutting department are recycled to create handmade paper for different finishes. The patterned moulds, produced in house are pressed into the freshly made wet sheets of paper creating unique embossed designs.
Layers of natural rubber are applied to the inside of the paper pots to create a biodegradable waterproof lining.
High quality non-toxic water based paints are mixed on site to create customized colours and ensure that no toxic dyes or chemicals are used.
The whole production process has been designed to keep resource use to a minimum, pots are air dried, all off-cuts are recycled into new paper, paints are mixed on site to quantities needed per job so there is no waste paints to dispose of. They even use the discarded tissue paper used in fabric printing to wrap the finished pots in for shipment.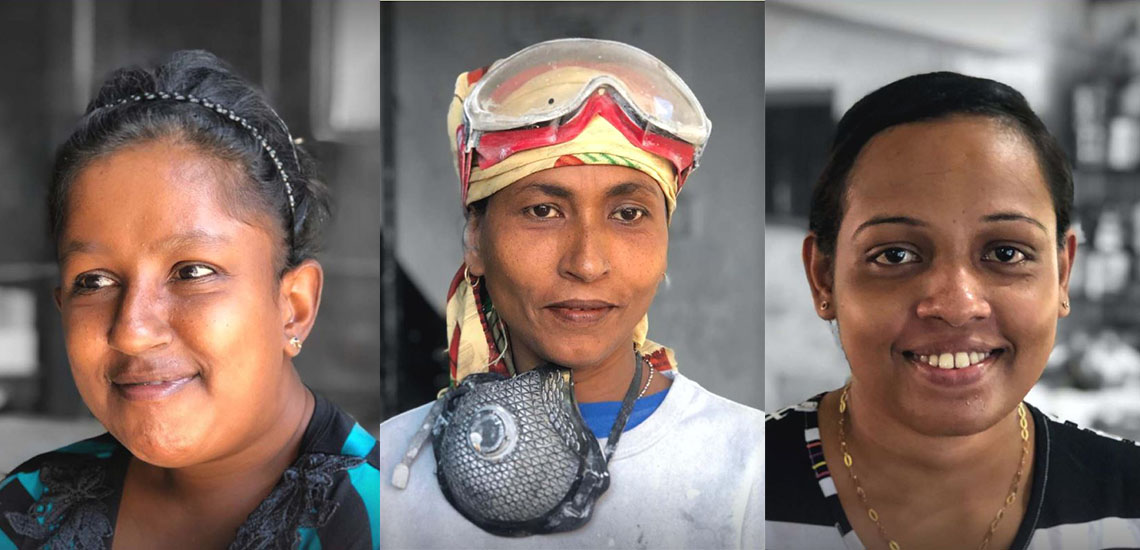 Paper Pottery production supports a diverse team of over 70 employees in their factory just south of Colombo, Sri Lanka. All workers are paid a fair wage, with social security and paid leave and are provided training and a safe and welcoming workplace. For those who have trouble accessing the factory a program was established to help staff to be able to work from home, this allows mothers with young children to work at their own pace and tend to their children as needed.
The innovative team at waterproof paper pottery work hard to produce a unique and functional product that is not only beautiful but also sustainable and biodegradable.